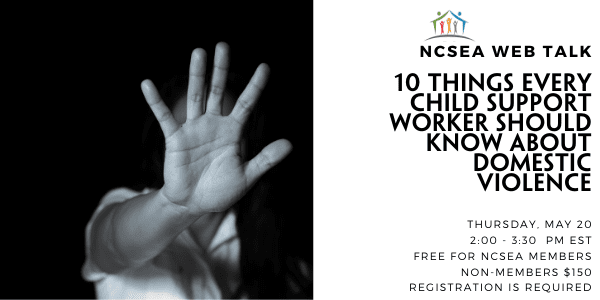 This session will include both the "why" of enhancing your agency's domestic violence response, as well as the "how"!  Michael Hayes from OCSE will highlight 10 things you should know to increase your "DV Smarts" and Jonell Sullivan from Arizona child support will highlight how they as a child support agency have practically implemented being "DV Smart" into their program.
Speakers
Michael Hayes – OCSE
Jonell Sullivan  – Arizona Department of Economic Security (DES), Division of Child Support Services
Registration for this event is closed. Members can access the NCSEA Web Talk Library for the recording.