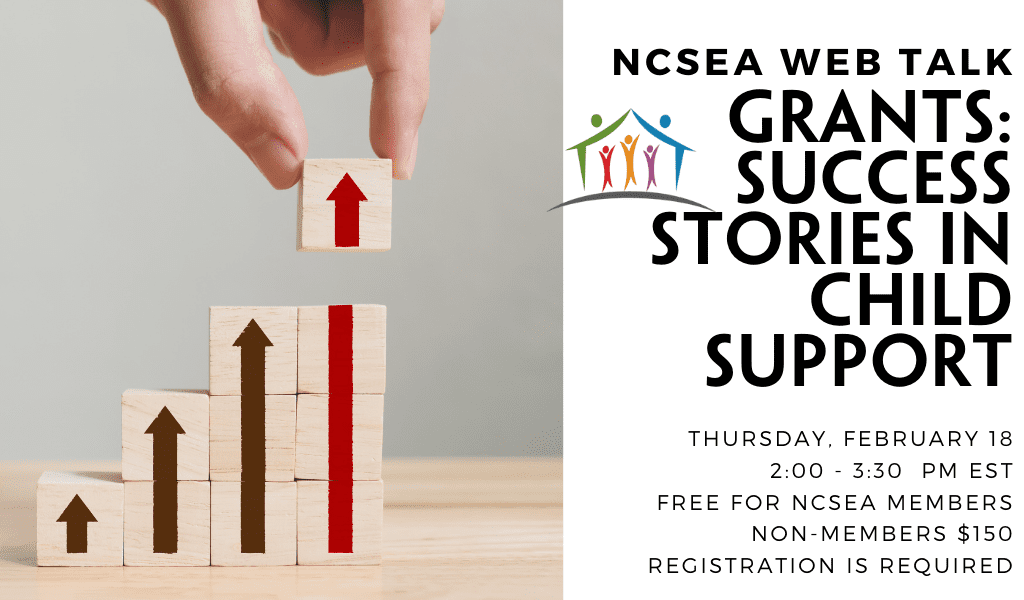 Grants: Success Stories in Child Support
Would you like to receive money to try new things in your child support program?  Join this web-talk to learn more about federal grants from child support leaders in Colorado, Indiana, and Georgia.  They will share successes and lessons learned from their experiences with federal grants.  You will be eager for the next grant announcement!
Speakers
Eric Durnil, Business Initiatives Director, Indiana Department of Child Services
Cheryl Jackson, Project Manager, Indiana Department of Child Services, Child Support Bureau
Cindy Little, Grants Supervisor, Georgia Division of Child Support Services
Sabrina Montoya, Program Innovation Unit Manager, Colorado Child Support
Registration for this event is closed. Members can access the NCSEA Web Talk Library for the recording.