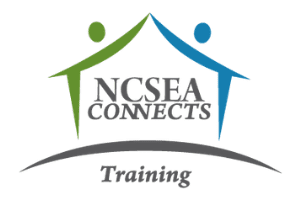 Join us for the September meet up for NCSEA Connects: Training.
Wednesday, September 22nd – 1 PM ET / 12 PM CT / 11 AM MT / 10 AM PT
Join Co-Facilitators Kathie Bohacek and Laura Van Buskirk for a discussion on Training on Federal Performance Measures.  The discussion will focus on who receives the training, how often, what does your training look like?
This event is available for NCSEA members and those receiving member benefits only. No fee.
This is an interactive conversation, so cameras and mics are encouraged!