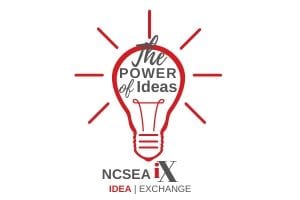 Join the September Idea Exchange: Performance Measures, Performance Measures!
Wednesday, September 8th – 2 PM ET / 1 PM CT / 12 PM MT / 11 AM PT
Performance Measures, Performance Measures!  Does the current system measure the program's effectiveness in impacting the lives of children?  Do the current performance measures help to identify if children are better off because of the program?  What about the impact of the program on equity? Is it time to re-evaluate what should be measured in order to answer these questions?
This session will build upon the work that began during the NCSEA February 2021 Idea Exchange session" Priorities for the New Administration."  Come join Phyllis Nance and Terrie Hardy as we discuss the possibilities of reimagining the Performance Measurements.  Let's explore how to better measure the effectiveness of our program and discuss what should or shouldn't be measured.  Your ideas about what really matters will be the focus of our time together.
This is an interactive discussion. We request cameras are on and participation in the conversation is encouraged.
This session is limited to 50 participants.  Available to NCSEA members and those receiving member benefits only.