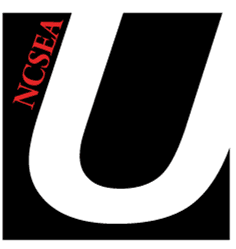 Participants in  the 2022 NCSEA U program will learn to use successful engagement strategies to improve their child support program. In addition, they'll get exposed to some basic change management and project management principles. Each student will develop a strategy to improve one aspect of engagement to take back to their office and help improve outcomes for their own child support program.
1) Getting to know you Webinar- Introductions and Course Objectives
2) Pre-Conference Webinar: Engagement Strategies 101 – Program Performance Basics and the Power of Engagement. What we measure and why we measure are intended to help us understand if we are meeting our goals. New strategies are needed to continuously improve. We'll discover the powerful potential of engagement and consider our part as child support professionals in the greater scheme of public service. We'll consider the ways our "why" intersect with the "whys" of those we hope to engage in service to families, and how our mutual purpose relates to those goals.
3) Engagement Strategies 201 – Engaging our leaders and our teams. No strategy will succeed without our employees feeling empowered and engaged. Explore the successful strategies for employee engagement, while managing up your own chain as well. Understand how solid change management principles play a vital role in success.
4) Engagement Strategies 202— Engaging the Public, Partners, and Lawmakers. Creating an on-going relationship with lawmakers and the public up front, means a smoother road for continual improvement. Explore ways to make this happen without treading on toes or on thin ice. Delve into several model public outreach strategies.
5) Engagement Strategies 301 – Engaging Parents: Successful Strategies.  This class provides models and examples of innovative approaches to motivate parents to collaborate with us in our efforts to help them support their children. Discover how excellent project management provides a foundation to continuous improvement.
6) Wrap-Up – Key take-aways, and final touches on an engagement plan focused on an audience and message of your choosing.
7) Post-Conference Webinar: Engagement Strategies 400 – Applying the Knowledge This class wraps up and reinforces the series content.  Participants will have an opportunity to discuss and provide feedback on what was learned during the courses and share status of their action plans and goals.
2022 Instructors
NCSEA is excited to welcome Erin Frisch and Wally McClure as the 2022 NCSEA U instructors.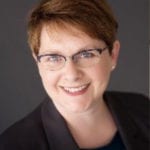 Erin Frisch – IV-D Director, Michigan Child Support 
Erin Frisch became the Title IV-D Director for Michigan and Director of the Michigan Department of Health and Human Services (MDHHS) Office of Child Support (OCS) in 2012. She also co-leads the MDHHS Diversity, Equity, and Inclusion Council- a role she has had since 2019. She is on a mission to make the world a better place by celebrating equity and inclusion while leading the Michigan child support program in its work with parents to improve all children's lives.
She is a hands-on, results oriented leader who views her highest priority as serving those she leads. Erin's knowledge of the child support program is extensive and combined with her commitment to anti-oppression, she is regularly asked to speak at both national and local levels on both subjects.
Erin served from 2019-2020 as Senior Chief Deputy for Opportunity at MDHHS where she oversaw the children's services agency, the bureau of community services, and the economic stability administration and focused on integration between public assistance programs and health, community services, child support and child welfare to reduce poverty for Michiganders.
Erin is a former President of the National Council of Child Support Directors and Board Secretary for NCSEA.
Erin graduated from James Madison College at Michigan State University. She spent 12 years in IT consulting before joining state service. When not coming up with new ideas or creating positive change, you can usually find her playing video games with her son or cooking with her daughter.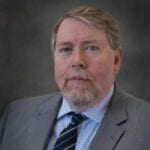 Wally McClure – Ravenwings Consulting
Wally is a vocal advocate of customer focused, whole family child support services, and a firm believer in partnering with other social service organizations to propel children and families out of poverty. After retiring as Washington's child support director in 2018, he opened Ravenwings Consulting to embolden child support organizations and give children and families a brighter future.
Wally served on the board of directors for NCSEA and as president of the National Council of Child Support Directors. He continues as an active committee member in NCSEA and was named the 2018 NCSEA Outstanding Leader.