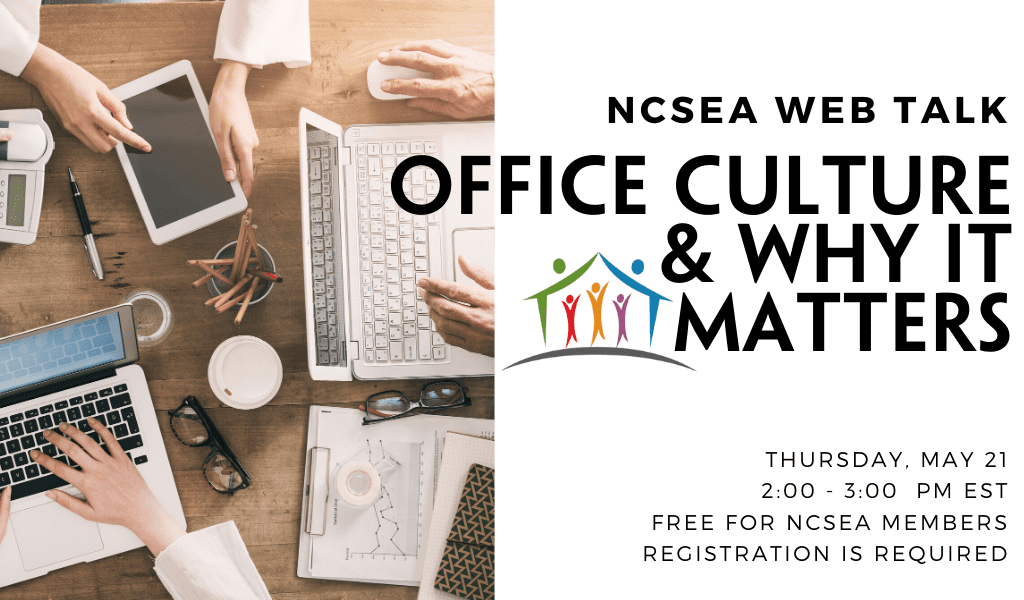 Office Culture & Why It Matters
Office culture affects all aspects of how well an organization runs. Creating a positive work environment is more important than many professionals realize, but many of us aren't sure how to build the framework for a culture that enables all employees to succeed and grow. In this session, learn how Cass County Friend of the Court developed and implemented strategies for improving their office culture. They will share their success stories, lessons learned, and provide tips on effectively engaging and motivating a diverse and multigenerational workforce.
Speakers
Carol Bealor – Director, Cass County Friend of the Court/Court Administrator for Circuit-Family-Probate Courts
Tanguler Gray – Director, Division of Child Support Services, Georgia Department of Human Services
Moderator
Wally McClure – Ravenwings Consulting
Registration for this event is closed. Members can access the NCSEA Web Talk Library for the recording.