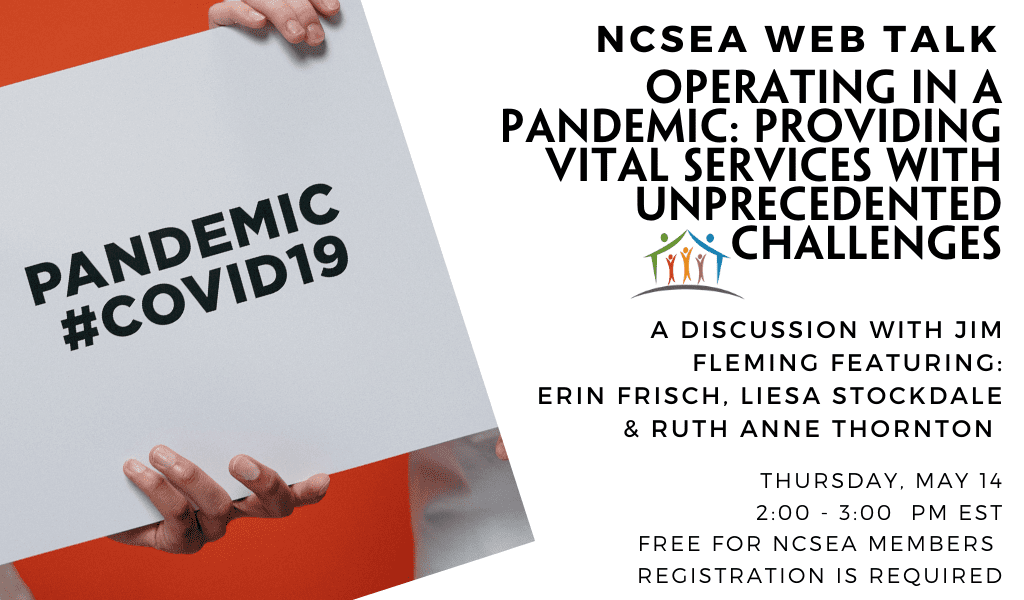 Operating in a Pandemic: Providing Vital Services with Unprecedented Challenges
Join a conversation with IV-D Directors Jim Fleming (North Dakota), Erin Frisch (Michigan), Leisa Stockdale (Utah), and Ruth Anne Thornton (Texas) as they discuss program operations during COVID-19.  They will discuss a variety of topics including telework, customer service, electronic notaries, and document generation.  Learn how they have managed through the crisis and found work-arounds to some of the challenges that many child support programs are facing.  Plus, they will share how they are planning for the new normal.
Speakers
Erin Frisch – IV-D Director, Michigan
Liesa Stockdale – IV-D Director, Utah
Ruth Anne Thornton – IV-D Director, Texas

Moderator
Jim Fleming – IV-D Director, North Dakota
Registration for this event is closed. Members can access the NCSEA Web Talk Library for the recording.