Premier Education & Training Program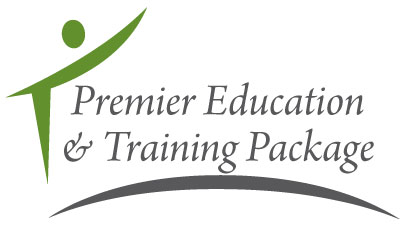 The Premier Education & Training Package provides NCSEA organizational members, in both public and private sectors, the opportunity to provide a consistent level of high-quality, timely, and convenient online and in-person training and education for staff members (or clients). 

With the Premier Education and Training Package members lock in the Early Bird price for the 2019 Leadership Symposium, plus receive all nine 2019 paid web-talks for the price of ONE!
The 2019 Premier Education and Training Package includes:

Two (2) Registration to the 2019 Policy Forum
NCSEA's Policy Forum is THE conference dedicated to the policies and issues influencing the child support program at the national, state, and local levels. Over three days in our nation's Capital, more than 400 current and future leaders in the child support program will come together to address the future of child support.
Two (2) Leadership Symposium Registrations
Lock in the Early Bird Price – $115 Savings
NCSEA's Leadership Symposium focuses on developing leadership in the child support community. The 2019 NCSEA Leadership Symposium – this year in Minneapolis, Minnesota – will focus on developing all attendees along their leadership journey. Regardless of the role you currently hold in the child support program the symposium will move you forward along your leadership journey and increase your ability to lead your office effectively in a formal or informal leadership role.
Nine (9) Paid Web-Talk Registrations (one per paid event)
Purchase all NINE events for the price of ONE – $1200 Savings
In a rapidly changing arena, you need the right information to prepare for what's ahead. NCSEA's Web-Talk series makes it easy to stay up-to-date on key industry issues and emerging trends. Train your whole office with no travel expense or time away from the office. Conducted via internet and or phone, the programs are hosted by Child Support professionals to keep you up to date on the latest legislative activity, management trends, industry best practices and subjects of special interest to child support professionals


Total Package Cost: $2300 (A $3615 Value)
Total Savings: $1315

The Premier Education and Training Package NCSEA organizational and corporate members, and is effective January 1, 2019. The package includes web-talks for January-December 2019.
Purchase online or by returning the order form to NCSEA.
Questions?  Contact Ann Marie Ruskin (annmarieruskin@ncsea.org) or 703.506.2885