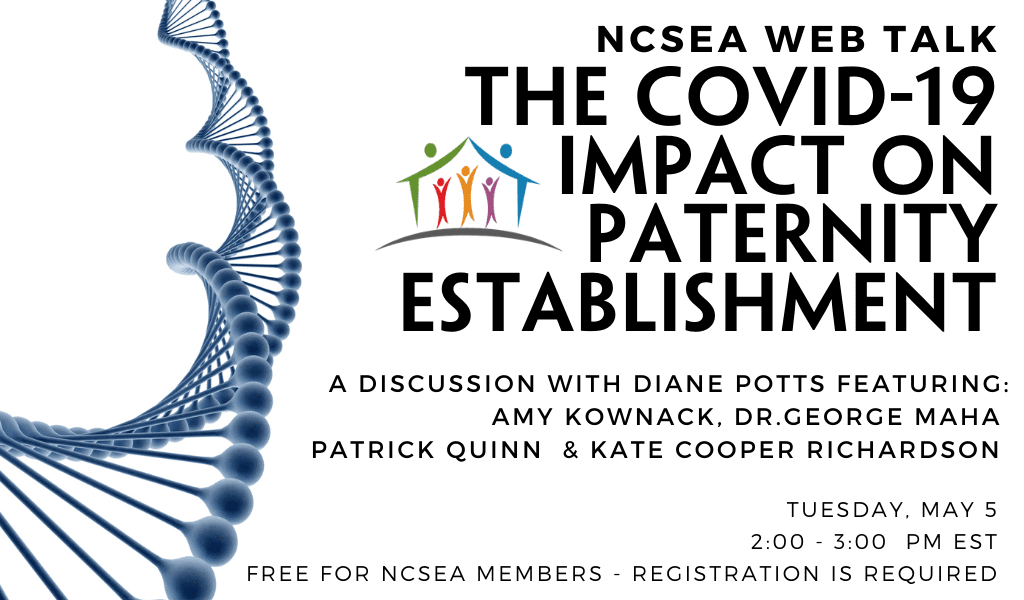 The COVID-19 Impact on Paternity Establishment

The COVID-19 pandemic continues to deal a blow to the effectiveness of the child support program. With closed offices and courthouses, programs are struggling to provide even basic services. Paternity establishment is particularly concerning as states face penalties if their paternity establishment percentage (PEP) dips below 90% for more than one year. Yet with hospital restrictions and physical distancing protocols, programs are forced to figure out alternatives to traditional procedures for hospital paternity acknowledgments and collecting samples for genetic testing. Come hear our experts explain the impact that the COVID-19 pandemic is having on paternity establishment and some innovate ways that programs and their private partners are looking to minimize that impact.
Speakers
Amy Kownack, Vice President, Veritas HHS
George C. Maha, JD, Ph.D., MT(ASCP), diplomate ABMG, Associate Vice President and CLIA Laboratory Director, DNA Identification Testing Division, Laboratory Corporation of America
Patrick W. Quinn, Administrator, Family Division of the Allegheny County Court of Common Pleas, Pennsylvania
Kate Cooper Richardson, Director, Oregon Child Support Program
Moderator
Diane Potts, Director of Child Support, CSF/SLI
Registration for this event is closed. Members can access the NCSEA Web Talk Library for the recording.