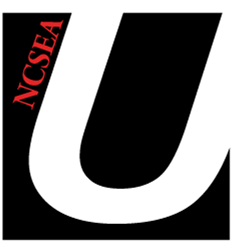 NCSEA U
The premier educational offering for leaders and emerging leaders in child support
NCSEA U returns for its 4th year and will be held in conjunction with the 2017 NCSEA Leadership Symposium in Scottsdale, AZ. Scheduled for August 9th & 10th, 2017, NCSEA U sees the return of the successful "Great Ideas: From Concept to Completion" curriculum for enhanced professional development and networking opportunities.
NEW! DEADLINE EXTENDED – applications are due Monday, May 15th! Download the 2017 NCSEA U Enrollment Form here! 
NCSEA U classes are for child support managers and staff who make real-time, often crucial decisions about organization-wide operations and administrative functions. These individuals are the current and emerging   leaders in the child support community. NCSEA U participants will have a unique opportunity to make important connections with colleagues and build an ongoing peer network.
The topic for the 2017 edition of NCSEA U is Great Ideas: From Concept to Completion. The goal of NCSEA U is to equip future child support leaders to implement innovative ideas and initiatives to meet their program's needs and expectations. The course will address the initial identification and development of innovative ideas, and tips for successful planning, preparation, communication and collaboration. It will also cover the leadership skills that are critical to achieving goals. NCSEA U will address practical approaches for dealing with uncontrollable issues and perceived barriers, and ways to turn challenges into opportunities. Finally, the course will cover the value of meaningful progress and how to measure success. Each participant will have the opportunity to learn about successful initiatives that have been implemented by others, to brainstorm great ideas for improving child support programs, and to explore practical applications for implementing important new skills in the workplace.
For more information on the program, please review the 2017 NCSEA U Brochure with detailed class descriptions. In response to feedback from previous NCSEA U classes, the expanded NCSEA U schedule  allows participants to attend all Leadership Symposium sessions, as well as additional networking opportunities with classmates.
Who should attend NCSEA U?
Consider NCSEA U if….
You are interested in participating in a series of unique learning opportunities which focus on current trends in Child Support leadership and best practices initiatives that make a transformative impact on the IV-D program;
You are a current or "emerging" leader in the child support community;
Your job includes managerial responsibilities, dedicated to enhancing the performance and service levels of your organization, as well as your own professional development;
The leadership of your organization/agency acknowledges and supports your participation in NCSEA U, including travel to and registration for the 2017 NCSEA Leadership Symposium, and participation in both pre and post-conference web classes.
Enrollment
Enrollment Forms must be completed and submitted by Monday, May 15, 2017. Applications will be reviewed by the NCSEA U Committee and attendees selected by May 19. Applicants must commit to attend the entire course of six classes, and have the acknowledgement and support of their Supervisor/Director and IV-D Director, and/or Agency. Enrollment is limited to 25 participants to maximize the learning experience. NCSEA members (employees of organization members as well as individual members) will be given preference in the selection process. Registration to the NCSEA Leadership Symposium and a separate NCSEA U registration fee is required. Participants will be awarded a Certificate of Completion after completing the NCSEA U program.
*Please submit your enrollment form to chriswilliams@ncsea.org*
Those selected to participate will be notified no later than May 19, 2017. An active waiting list will be maintained should a participant withdraw from the program. No additions to the NCSEA U class roster will be made after July 10, 2017.
Participation in NCSEA U will be based on various criteria including:
Date Enrollment form received;
Agency;
NCSEA Membership – Agency or Individual;
State;
Input of IV-Director or Supervisor;
For more information about NCSEA U, please contact Chris Williams, NCSEA Executive Director, at chriswilliams@ncsea.org.