NCSEA's Corporate Partners are key players in the child support arena, providing critical goods and services to child support agencies and organizations. We appreciate their continued year-round support of NCSEA, and encourage you to learn more about them.
PLATINUM PARTNERS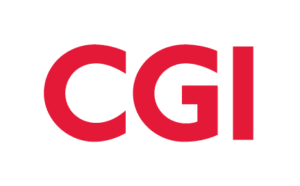 CGI has a long history of working with child support agencies to help transform their operations through technology innovations. We work in partnership with our clients to modernize their systems and integrate their business processes and workflows across the enterprise service delivery platform. We deliver real value and measurable benefits to help agencies achieve program objectives—from safer environments for children to accelerated self-sufficiency and stronger communities.
CGI began our Child Support practice in the early 1980s. We have been systems integrators, consultants, and implementers on 12 statewide Child Support Enforcement projects. CGI believes in community investment, as well as a geographical support of our clients- we don't fly in for the week to just work, we live, work and volunteer in your communities.
CGI has provided IT and business services for a variety of statewide child support programs, including: Child Support Case Management systems;  Child Support Enforcement Systems State Disbursement Unit Systems and Processing; System Assessments and Training.
Our successful project experience includes Alaska STARS; California CCSAS and SDU; Georgia assessment; Maine (NECSES); Missouri SDU; Nevada CSE training; New Hampshire (NECSES); North Carolina SDU; Ohio CSSA and SETS Pennsylvania PACSES; South Carolina CSE assessment.

Conduent delivers mission-critical services and solutions on behalf of businesses and governments – creating exceptional outcomes for our clients and the millions of people who count on them. With 30 years as a trusted partner to child support agencies nationwide, we offer the broadest portfolio in the industry. Our team of experts, including former IV-D directors, recognize the unique challenges agencies like yours face. Services we offer include:
Comprehensive SDUs
ExpertPay
Industry leading card program
Child support enforcement systems
Let's talk about how we can work together to improve the lives of the children and families you serve.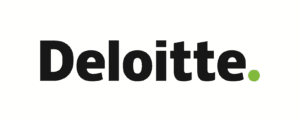 For 30 years, Deloitte has teamed effectively with numerous child support agencies to design, implement, and maintain effective child support solutions including modern large-scale, federally certified child support systems. Deloitte's child support services and solution portfolio includes:
• Implementation of modern low code
• Platform-based, cloud solutions
• Transfer and DDI of certified state systems
• Automated code refactoring
• Business process reengineering
• Intelligent process automation (AI)
• Modern customer service modules
• Organizational change management
• System replacement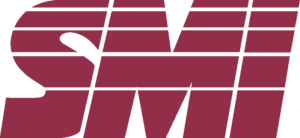 Systems & Methods, Inc. (SMI) builds customized payment solutions for state and local governments around the country, delivering critical services and tools to the millions of families we are proud to serve.
SMI currently operates comprehensive child support SDUs for 16 states — more than any other provider — where we processed more than 73 million payment transactions totaling more than $13 billion at a 99.99% accuracy rate in 2020. Our reloadable smiONE™ Visa® Prepaid Card gives 1.9 million cardholders in 12 states and 12 tribal nations secure, easy access to their child support and in-home supportive services funds, along with innovative features and perks, 24/7 in-house live agent support, and enhanced digital tools to help cardholders manage their money, their way.
SMI is uniquely positioned to serve families — because we are one. As a third-generation family-run company, our close-knit organization's culture is deeply rooted in our mission of "Going the Extra Mile with a Passion to Serve." With 20+ years of SDU experience and 15 years of prepaid debit card experience, we pride ourselves on our ability to provide accurate payment processing and superior customer service while maintaining the culture and accessibility of a small business.
To learn more about what the SMI difference can do for your agency, please visit our website.
"50 Years of Family Serving Families"
GOLD PARTNERS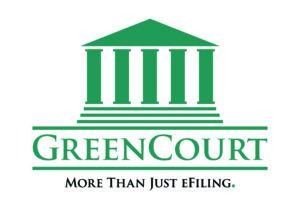 GreenCourt, headquartered in Carrollton, Georgia, leads digital transformation for state agencies, justice partners, private-sector professionals, and the general public. GreenCourt helps these stakeholders move away from paper-based workflow and toward new heights of control and effectiveness.
IV-D Agencies are a perfect fit for the type of workflow automation and electronic communication GreenCourt has achieved through our innovative solutions. With GreenCourt, the rule (not the exception) is to tailor its work to fit people, processes, and systems in ways that commercial off-the-shelf, assembly- line products could never do. That is why our GovLink solution, the first of its kind Agency Performance Platform™, is being trusted by IV-D Agencies all across the Country.
The results that matter the most are the efficiencies our customers gain every day. Automation without missing details. Collaboration without relinquishing control. Acceleration without compromising quality. Getting MORE done without working longer hours. Boom.

Stellarware Corporation is a premier, web-based solutions company that serves government and private sector organizations by building web systems that modernize business processes and communications.
Stellarware operates one of the largest consortiums in state government, bringing together 30 U.S. agencies and over 1,800 insurance companies with the Child Support Lien Network (CSLN), hosted by the State of Rhode Island. Stellarware is currently collaborating with the states of Rhode Island and Texas in the operation of the Medicaid Recovery Network (MRN), utilizing once again, the successful working relationship with the insurance industry. MRN helps states identity Medicaid recipients and quickly and effectively recover medical costs from personal injury and workers' compensation insurance claims.
Stellarware also manages New Hire Reporting projects in the District of Columbia, Georgia, Indiana, Mississippi, New Jersey, New Mexico, North Carolina, Rhode Island, Tennessee, Virginia, West Virginia, and Wisconsin, helping thousands of employers work with state government through Internet based systems, including a 'One-Stop Shop' Child Support Services Portal. Our Portal streamlines the traditional reporting workflow process by optimizing automation and offering advanced plug-in solutions, such as our Lump Sum Payment Module and Electronic distribution of Income Withholding Orders (IWO), while our unique and innovative web-based approach continues to set a new standard in the new hire reporting industry.
Building a foundation with our unique, proprietary web-based systems, Stellarware has become a leader of public / private partnerships. Our ability to create customized, streamlined platforms transforming business operations for all our clients is particularly important now, in a time where staying connected while remaining apart is critical. Our commitment to customer satisfaction and technical expertise consistently exceeds expectations by delivering value to all involved.
SILVER PARTNERS


Courtland Consulting is nationally recognized as the top system delivery vendor for the child support community. Established in 1990, Courtland plays key roles in the implementation, training, and certification of statewide child support systems for Michigan, New Jersey, South Carolina and Delaware. Courtland is currently providing training and implementation services for the State of Nevada. We are a family-owned and operated consulting firm delivering professional consulting services with purpose and passion. We've served the child support community for more than 30 years providing expert staff for call center, help desk, training, website, evaluation, and user support. Our consultants are committed to meeting the needs of our clients and providing services that benefit the well-being of children and their families. Courtland's team of talented staff understand the needs of the child support users, employers, and the state, local and federal collaborative partners who together create a winning solution.



CSG Government Solutions is a national leader in child support bringing experience from child support modernization projects in 12 states. For over 25 years, we have been providing our state government clients across 46 states and territories a range of management and IT consulting services, including:
Feasibility Study/Cost Benefit Analysis
Project Management Office
Quality Assurance
Organizational Change Management
Software Testing
System Certification Support
Named by Forbes as one of America's Best Management Consulting Firms serving the public sector four years in a row (2018 – 2021), we can help you maximize your impact on the children and families you serve.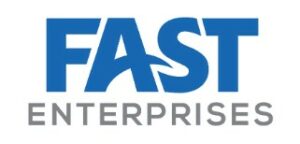 Since 1998, Fast Enterprises (FAST) has transformed the way government agencies serve their communities, providing software that enables superior customer experiences, greater flexibility, and streamlined operations. More than 85 governments worldwide use solutions built on our highly flexible FastCore platform. FastCSE, built on FastCore, is the all-in-one child support engagement (CSE) solution, designed to exceed Office of Child Support Enforcement (OCSE) standards. With automated, integrated features from case initiation to support enforcement, our dynamic system optimizes workflow, customer support, financials, and more. Parents can make or track payments and access essential information anytime, anywhere, from any device using FastCSE's intuitive e-Services portal.

Transformative connections. Empowering success. 
At Maximus, we are dedicated to helping agencies create a better life for children and families. Together with our state and local government partners, we work with the whole family to help them overcome barriers, access supports, and achieve economic mobility. From delivering child support and employment services to connecting families with resources and healthcare, we serve as a bridge between families and the services they need to thrive.
Comprehensive operations management
Employer services and portal

New hire, IWO, and NMSN reporting
Science-based employer engagement

Paternity acknowledgment
Convenient, user-friendly mobile app for parents
Customer service contact centers
Review and adjustment of support orders
Case initiation
Mail processing
Child support system modernization
Employment and training services for parents
Discover how we help children and families thrive – contact us today!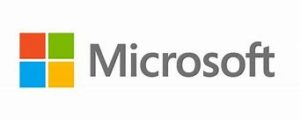 At Microsoft, we aspire towards economic, social and environmental prosperity for governments and the societies we serve together. Our mission is to empower every government agency and person on the planet to achieve more. We help facilitate the digital transformation of Health and Human Services organizations with technologies that provide collaboration, innovation, security, and compliance with a deep commitment to supporting business needs. We envision a healthy, sustainable, and secure world, in which inclusive, accessible, and personalized services are seamlessly blended into everyday life.

Protech Solutions is a systems integrator in the Health and Human Services space. For 25 years, we have been the contractor-of-choice for many statewide child support and payment systems. Recently, we expanded into SNAP, TANF, and Medicaid systems. Because vision for the future is part of our core company fabric, we pride ourselves in co-creating systems with the newest bells and whistles – secure, online videoconferencing and instant chat/IVR capabilities, intelligent workflow and rules builders, payment wallet, and AI-enabled case analytics.
We offer cloud-based SaaS solutions as well as traditional on-premise solutions, which provide proven results such as workflow efficiency, worker productivity, collaboration, system performance, operational cost reductions, and improved customer satisfaction.
Protech combines social impact, innovation, and technology in its solutions. The success of our services and products is rooted in our mission to make an impact on the communities we touch. That is why we launched Good Grid, a collaborative case management tool that minimizes the burden of connecting people with services and empowers clients, caseworkers, and volunteers to take advantage of resources. It offers a rich depth of tools that can be integrated into an organization's existing program, allowing human service professionals to engage with their clients in a meaningful, sustainable way without increasing their workload. This multi-functional, accessible platform encourages accountability and transparency while offering consistent insight into an individual's path toward success. Good Grid allows us to become a key partner in a mission-critical to bringing a better tomorrow to children and families.

YoungWilliams has been a trusted partner to government since 1994. We operate local child support offices, customer contact centers, centralized case processing centers, and SDUs. Our clients can attest to our reputation for smooth transitions, outstanding customer care, hassle-free contracts, and strong performance. For more information, contact info@ywcss.com.
As part of our commitment to the child support community, we have established a Resource Library on our Website that contains up-to-date child support research and articles, as well as case law from a number of states. We invite you to sign up for updates. Simply visit our website, www.youngwilliams.com, and click on "Get Updates" next to the search box at the top right side of the page. Fill out the form and then select the "Create new account" button. Each time an update is issued, we will send you an email notification and a link to the document. It's quick, easy, and a great way to stay informed.
---
To find out more about becoming an NCSEA Corporate Partner, contact LaTrese Wallace, Senior Manager, Fundraising & Partnerships.