NCSEA's Corporate Partners are key players in the child support arena, providing critical goods and services to child support agencies and organizations. We appreciate their continued year-round support of NCSEA, and encourage you to learn more about them.
PLATINUM PARTNERS

Conduent delivers mission-critical services and solutions on behalf of businesses and governments – creating exceptional outcomes for our clients and the millions of people who count on them. With 30 years as a trusted partner to child support agencies nationwide, we offer the broadest portfolio in the industry. Our team of experts, including former IV-D directors, recognize the unique challenges agencies like yours face. Services we offer include:
Comprehensive SDUs
ExpertPay
Industry leading card program
Child support enforcement systems
Let's talk about how we can work together to improve the lives of the children and families you serve.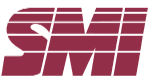 Systems & Methods, Inc. (SMI) is a leading child support payment processing organization that operates 15 SDU's, processing more than 65 million payment transactions annually worth over $11.9 billion. SMI also offers a reloadable debit card, smiONE Card, and partners with 9 States and 9 Native American Tribes. We hold true to our mission of "Going the Extra Mile with a Passion to Serve" and we pride ourselves on our ability to provide accurate payment processing and excellent customer service while maintaining our culture and accessibility of a small business.
SMI has been serving families for over 48 years. We have over 20 years of SDU experience and 13 years of prepaid debit card experience. Please visit our website to learn more about what SMI can do for your state agency.
GOLD PARTNER
Stellarware Corporation was founded in 1997 as a unique web design firm that focuses on improving business and government communications by employing the technological advantages of the Internet. Today, Stellarware is much more than just another web design firm. Stellarware has become a premier, web-based solutions company that serves government and private sector organizations by building web systems that modernize business processes and communications.
Stellarware operates one of the largest consortiums in State government, bringing together 31 states plus the District of Columbia and over 1,800 insurance companies with the Child Support Lien Network (CSLN). Stellarware is currently collaborating with the State of Rhode Island to operate the Medical Assistance Intercept System (MAIS), utilizing once again, the successful working relationship with the insurance industry. The MAIS system will help states effectively recover medical costs from personal injury and workers' compensation insurance claims.
Stellarware also manages new hire reporting projects in the District of Columbia, Georgia, Indiana, Kentucky, Mississippi, New Jersey, Rhode Island, Virginia and Wisconsin, helping thousands of employers work with State government through Internet based systems. Our unique and innovative web-based approach has set a new standard in the new hire reporting industry.
Building a foundation on the technological advantages of the Internet, Stellarware has transformed into a leader of public/private partnerships. Our commitment to customer satisfaction and technical expertise consistently exceeds expectations by delivering value to all involved. From designing and developing automated systems for electronic data matching, locating persons, discovering assets, new hire reporting or providing project management and operations, Stellarware continues to successfully combine professional services with innovative web technologies. With capabilities in creating both front-end and back-end web based systems, we can transform your organization, and efficiently and effectively manage projects of all sizes and scope.
SILVER PARTNERS

MyPaymentPortal.com powered by CiviTek is an easy-to-use, cost efficient way of handling e-commerce transactions. Mypaymentportal.com processes child support payments for nine states and the Virgin Islands (Hawaii, Oregon, Washington, Maryland, New Jersey, Ohio, Missouri, and Florida).
Major credit cards, debit cards or electronic checks are accepted. MyPaymentPortal.com meets all requirements and security standards and payments are immediately verified. MyPaymentPortal  is available 24/7 and fees are 3.5% for debit cards and $5 flat fee for electronic checks.
All CiviTek services are customer-focused and it is a priority to serve as the trusted source and the premier model of exceptional service.


CSG Government Solutions is a national leader in child support bringing experience from child support modernization projects in nine states. For over 20 years, we have been providing our state government clients across 46 states and territories a range of management and IT consulting services, including:
Feasibility Study/Cost Benefit Analysis
Project Management Office
Quality Assurance
Organizational Change Management
Software Testing
System Certification Support
Named one of America's Best Management Consulting Firms for the public sector three years in a row by Forbes, we can help you maximize your impact on the children and families you serve.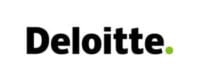 Deloitte looks deeper to help child support leaders identify optimal solutions for families through innovative case management, program transformation, and more.  We understand modern technology and tools and work with state agencies to improve program efficiency, accountability and responsiveness. Our customizable services provide states the option to tailor and bundle services based on each child support program's needs, allowing an incremental enhancement of the existing child support system for improved program and family outcomes.

Creating a better life for children and families. Like you, MAXIMUS is passionate about helping families achieve and sustain financial independence. For more than 27 years, we've helped government agencies achieve better outcomes with their child support programs by designing innovative solutions customized to their needs. Our comprehensive portfolio of services includes:
Case review and adjustment
Child support system modernization
Child welfare eligibility
Contact center operations
Employer compliance, monitoring and portal
Employment services
Interstate case management services
Legacy system modernization for federal partners
Mail and document processing
PEP outreach and improvement
Prevention of delinquent support payments
Trust MAXIMUS to help your agency achieve better outcomes for the children and families you serve.

Public Knowledge is a recognized leader in improving program practices and policies for child and family services agencies. Our nationally acclaimed subject matter experts have played key roles in some of the largest and most important family services initiatives in the United States.</p><p>Our creative, dedicated professionals in our child support and child welfare practices have deep experience in helping to shape the way programs and services are delivered to and for children and families. Since our founding in 1991, we have formed partnerships with more than 44 state and local agencies delivering services for child support, child welfare, welfare-to-work transition, childcare, and other programs that impact children and families. Our range of services includes strategic planning, policy analysis, business process analysis and reform, implementation assistance, and training and coaching for policy, program delivery and customer service staff.

YoungWilliams has been a trusted partner to government since 1994. We operate local child support offices, customer contact centers, centralized case processing centers, and SDUs. Our clients can attest to our reputation for smooth transitions, outstanding customer care, hassle-free contracts, and strong performance. For more information, contact info@ywcss.com.
As part of our commitment to the child support community, we have established a Resource Library on our Website that contains up-to-date child support research and articles, as well as case law from a number of states. We invite you to sign up for updates. Simply visit our website, www.youngwilliams.com, and click on "Get Updates" next to the search box at the top right side of the page. Fill out the form and then select the "Create new account" button. Each time an update is issued, we will send you an email notification and a link to the document. It's quick, easy, and a great way to stay informed.
---
To find out more about becoming an NCSEA Corporate Partner, contact LaTrese Wallace, Senior Manager, Fundraising & Partnerships.