NCSEA Announces 2019 Leadership  Award Winners
NCSEA is pleased to announce the winners of the 2019 Leadership Awards. These awards were presented at the 2019 Leadership Symposium in Minneapolis, and recognize outstanding contributions of individuals and/or organizations to the child support program through extraordinary management, leadership, collaboration, and messaging.
Recipients of the NCSEA Leadership Awards reflect and embody the mission and values of NCSEA; enhancing the financial, medical and emotional support parents provide for their children and increasing public awareness of the child support program's contribution to the best interests of the families and children served. The accomplishments of award winners serve to inspire current and future child support leaders, professionals and program collaborators, further advancing and improving the child support program's mission and goals.
Corporate Associate of the Year Award

The Corporate Associate of the Year Award recognizes a corporate member that has helped the child support community through advocacy and active partnership with stakeholders.  This support and advocacy is demonstrated in many different ways, including program initiatives and other connections to the child support community that promote the well-being of children and families.  CONDUENT has been a consistent and dedicated champion of NCSEA for many years, providing both financial and volunteer support. They have been the top sponsor of both the Policy Forum and Leadership Symposium (formerly Annual Conference) for several years before taking their place as NCSEA's top, and only, Corporate Partner at the Platinum Level.
In addition to financial support, Conduent has provided NCSEA with consistent and enthusiastic volunteer support, with representatives on the NCSEA Board of Directors and the Finance, Leadership Symposium, Policy Forum, Web-Talks, Corporate Relations, PGR, and Nominating committees. Conduent volunteers also serve as chairs or co-chairs of Professional Development, NCSEA U, and Affinity Groups committees.
Outstanding Leadership Award

Cindy York
Manager 1
Georgia Division of Child Support Services
South Georgia Judicial Circuit
Cindy York is being recognized as an inspirational and result-focused leader, who has made quantifiable improvements in the changes she has implemented or inspired. The Awards review committee was very impressed with her implementation of case stratification, and recognized her qualities as a leader who also empowered her staff – all which is generating positive results.
Cindy York is the currently Manager 1 for the Georgia Division of Child Support Services, South Georgia Judicial Circuit , but she started her career in child support in 1988. Cindy has received recognition as State Hero of the Month for Georgia DCSS and earlier this year, she and her team received the Commissioner's   "Outstanding Team Award for exceptional, results-driven collaboration".
Emerging Leadership Award

Amy Roehrenbeck
Executive Director
Ohio CSEA Director's Association
The Emerging Leadership Award recognizes an emerging leader or manager who has improved or enhanced a child support program in its mission in the last year in an exemplary way. Amy Roehrenbeck has been in child support for over 18 years, beginning as a prosecutor. She was named Executive Director of the Ohio CSEA Director's Association in 2016, having previously served as their Policy Analyst. In 2018, she was instrumental in the passage of two substantial pieces of legislation to improve and modernize Ohio's child support program, and then played a key role in the program's implementation of the new laws. In recognition of her efforts, Amy was nominated for the Emerging Leadership Award by her OCDA Executive Board.
Collaboration and Innovative Partnership Award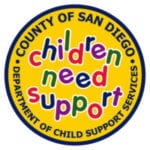 San Diego County Child Support Services
High School Diploma and Parents Invest in Education Program
The San Diego Department of Child Support Services collaborated with several partners to provide a two-generational approach to educational attainment and financial literacy, and most important, break the intergenerational cycle of poverty. Working with ScholarShare, California's 529 college education savings account administrator, the agency helped customers invest in their children's educational future by creating a path to higher education for their dependents. This partnership allows parents to put aside money in a specialized account that is solely intended for education-related costs. Implemented in early 2018, P.I.E. has already led to nine active college savings accounts. To further help parents, P.I.E. includes an arrears reduction program wherein parents can reduce permanently assigned arrears balances in exchange for contributions to the college savings accounts.
Collaborating with the County of San Diego Public Library, SDDCSS has introduced the High School Diploma Program (HSDP) to provide case participants the ability to overcome educational barriers preventing their professional advancement and earn their diploma at no cost. The collaboration has been very well received with over 115 potential students initiating the process just since July 2018. 15 scholarships have been awarded through May 24 and participants have started their coursework with one student expected to graduate by this fall. The San Diego Child Support Agency and the Library have both offered their public computers for participants to complete the program, as well as free laptops with Wi-Fi capabilities for those who cannot travel to these locations.
Program Awareness Award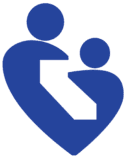 Orange County Child Support Services
Marketing Campaigns
The Orange County California Child Support Services Marketing Campaign was created to establish an effective multi-medium marketing campaign to raise awareness and create a positive image of the child support program and its services. Using GIS mapping software and census data, campaign efforts focused on the underserved population in Orange County through video, social media, digital and poster ads, including ads at the DMV, and various customer contacts, estimating a customer reach of over 10.5 million impressions in the community.  In determining the outreach of these efforts, Orange County DCSS witnessed documented increased traffic on its website via click-thru's from iHeart Radio and Pandora, as well as recognition of the advertising at a popular entertainment venue. Preliminary results will impact the next two phases of the ad campaign. The data has also been used in the decision-making process in the redesign of the agency's website and in the expansion of advertising to include Spanish versions.
Congratulations to our NCSEA scholarship recipients:
New Leadership Scholarship Recipient
ERIKA OROZCO
Child Support Supervisor, San Mateo County Department of Child Support
Judge Ross Scholarship Recipient:
JASON RUONA
Manager, Becker County (Minnesota) Child Support Services