Opening Plenary: Marny Lifshen
Building Bridges Across Chasms:  Forging Professional Relationships in Today's Remote Reality
Tuesday, October 6, 2-4 PM EST
Session opens at 1:30 PM EST
Registration is required for this event.
Sponsored by: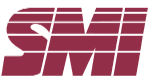 Productive and positive professional relationships are key in achieving long-term career success and satisfaction. In fact, so-called "soft skills" are often an even bigger career factor than technical ability and experience. Our current health crisis and charged political environment have made establishing and maintaining relationships even more challenging.
In an engaging and interactive presentation, author and speaker Marny Lifshen provides an insightful and practical overview of how to manage critical relationships in the "new normal.
Specifically, participants will gain an understanding of:
• the foundation of all effective professional relationships
• steps to identify, initiate, build and leverage key professional relationships
• how to avoid common behaviors that sabotage work relationships
• skills for dealing with difficult colleagues & situations
• methods for overcoming common barriers such as generation, gender, geography and personality
• Communicate effectively through online tools and in virtual workplaces
• tips for reducing miscommunication
• how to utilize with mentors and sponsors
• how to handle intense political and social topics
Join us for After the Show, a 30 minute Question and Answer session with Marny, beginning at 3:30 PM EST.