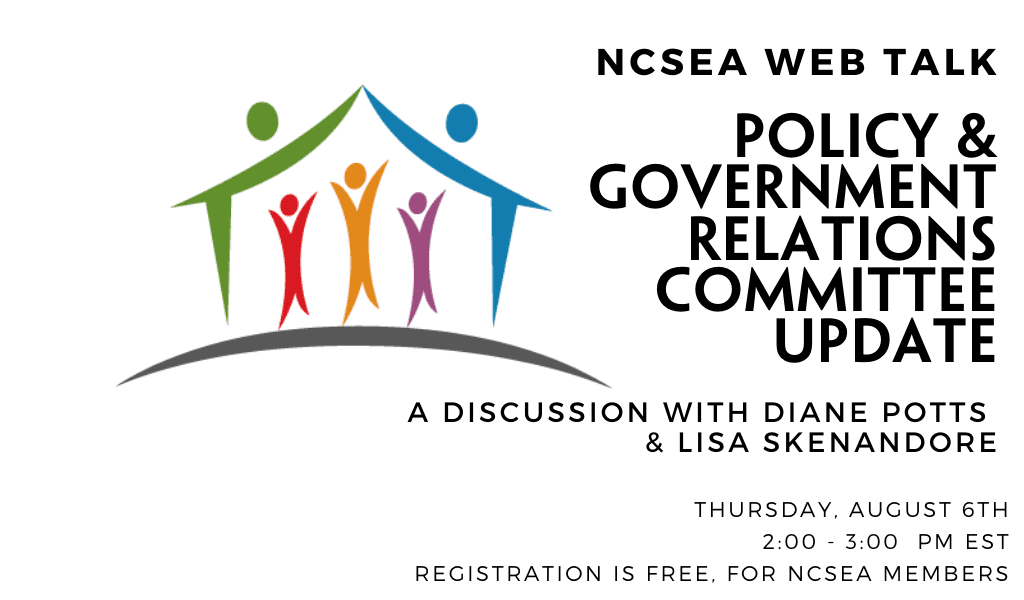 NCSEA PGR Committee Update
Are you aware of the Policy and Government Relations committee and the work they do on behalf of NCSEA? Join the co-chairs of NCSEA's Policy and Government Relations Committee as they provide an overview of the committee's advocacy and legislative efforts from this year. It's been a very active and exciting year for legislative efforts as well as responsive in light of the pandemic.
Speakers
Diane Potts – Director, Child Support Practice – SLI Government Solutions – Center for Support of Families (CSF)
Lisa Skenandore – Vice President, Business Development – Systems & Methods, Inc. (SMI)
Registration for this event is closed. Members can access the NCSEA Web Talk Library for the recording.