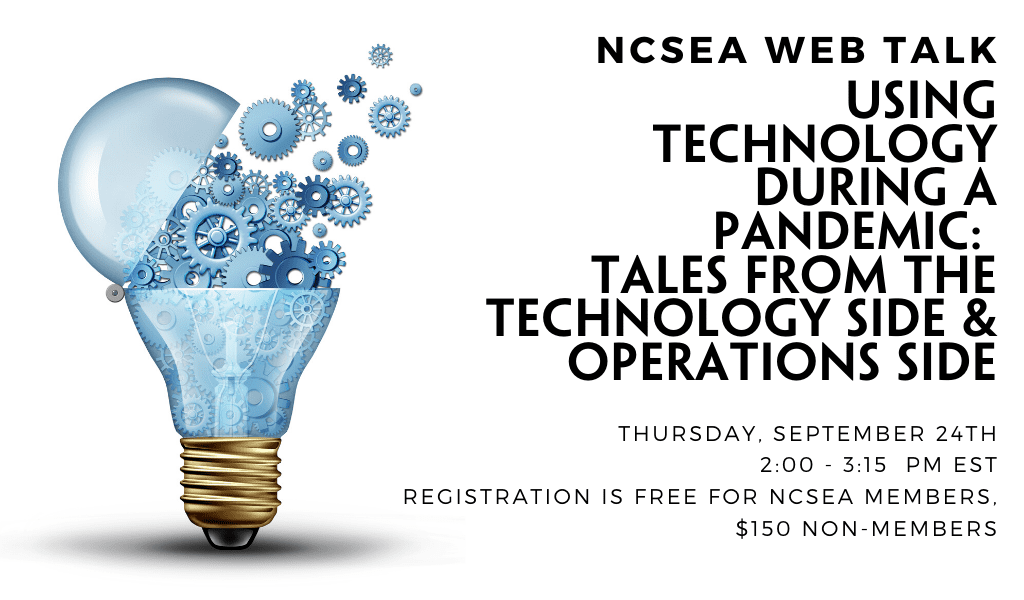 Using Technology During a Pandemic: Tales from the Technology Side & Operations Side
Please join to hear from folks around the country dealing with what used to be normal activities (like interacting with parents, hiring new staff, and managing staff) in a remote, socially distance pandemic work.
Speakers
Ian Broughton – Planning, Evaluation, and Analysis Section Manager, Michigan Department of Health and Human Services Office of Child Support
James Fleming – IV-D Director, North Dakota
Dawn M. 
Marquardt
, J.D. – Deputy Director, Oregon Department of Justice
Bart Mason – IT Technology Manager, Utah Department of Human Services, Office of Recovery Services
Carla West – IV-D Director, North Carolina
Registration for this event is closed. Members can access the NCSEA Web Talk Library for the recording.