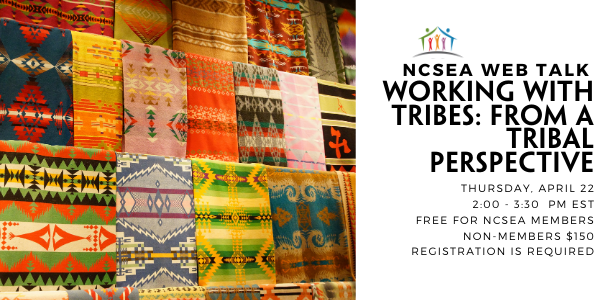 Have you ever wondered on how to send information or a request to a Tribal Child Support program and don't know what to do or where to start?  Do any of the following questions cross your mind about tribal programs….Does each tribe have the same process? Do all tribes have a tribal court? Do all tribes pay their tribal members money? Do all tribes have access to FPLS or their States CS Program system and can I send a transmittal through our state system?  This Web Talk will give you a glimpse into four different tribes from Oneida Nation (WI), Modoc Tribe of Oklahoma, Osage Nation (OK) and Eastern Band of Cherokee Indians (NC) and how they receive and process documents from other agencies. You will also have the ability to ask questions in this engaging roundtable format.
Speakers
Jenna Skenandore – Intergovernmental Lead, Oneida Nation Child Support Agency
Ike Teesatekie – Child Support Manager, Eastern Band of Cherokee Indians
Amanda Wilkins – Acting Director, Osage Nation Child Support Services
Carrie Yerby – Project Lead, Modoc Nation Tribal Child Support Services
Moderator
Roxanne Mudd – Child Support Lead Specialist, Ho-Chunk Nation Child Support Agency
Registration for this event is closed. Members can access the NCSEA Web Talk Library for the recording.