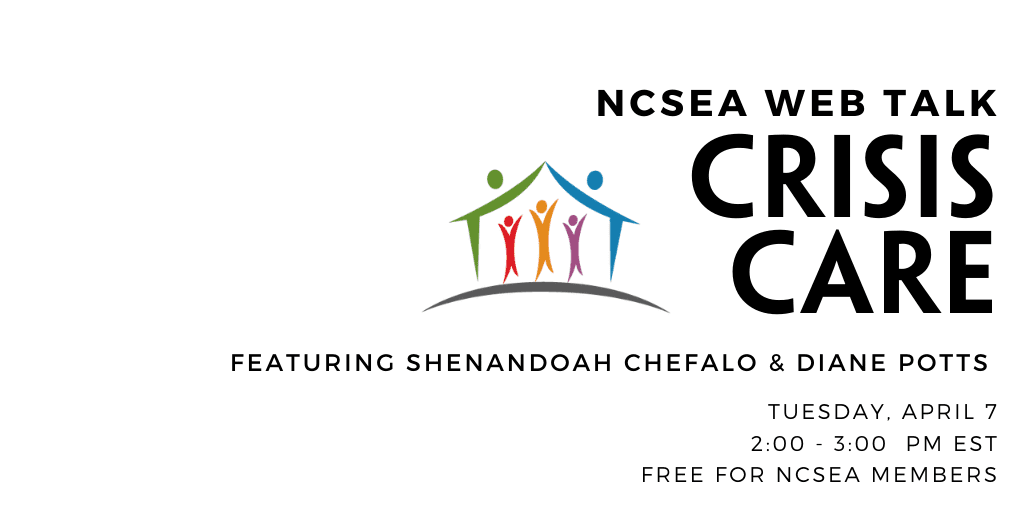 Crisis Care
Our lives profoundly changed in March 2020. Schools, stores, and restaurants were closed, sports and music festivals were cancelled, and we were introduced to social distancing, shelter in place measures, and working from home protocols. And we simply do not know when our professional and personal lives will be back to normal.
Come join us as we explore what we are feeling and what we need to do to care for ourselves, our families, and our child support teams during the COVID-19 pandemic. There will be extensive time for questions and discussion during this highly interactive NCSEA webinar devoted to critical care in a time of crisis.
Speakers
Shenandoah Chefalo – Advocate, The Center for Trauma and Resilient Communities
Diane Potts – Director, Child Support Practice – CSF Division, SLI Government Solutions
Registration for this event is closed. Members can access the NCSEA Web Talk Library for the recording.