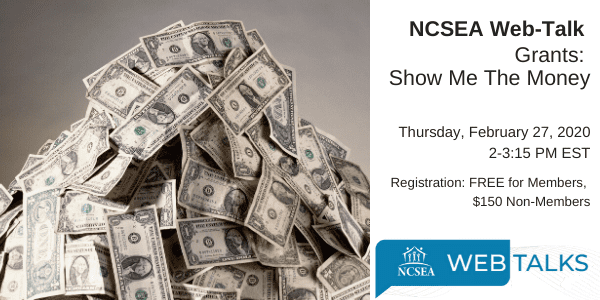 Grants: Show Me the Money​
Does your organization desire to obtain a grant? During this web-talk, federal staff will share information about the process, timelines, resources, and requirements. Jump start your grant knowledge by registering today to learn how to find competitive federal grants your organization may be eligible for, to learn how to apply, and  to get tips on how to manage awards.
Speakers
Sharon Henderson – Child Support Program Specialist, OCSE
Michelle Jadczak – Senior Advisor, OCSE
Registration for this event is closed. Members can access the NCSEA Web Talk Library for the recording.