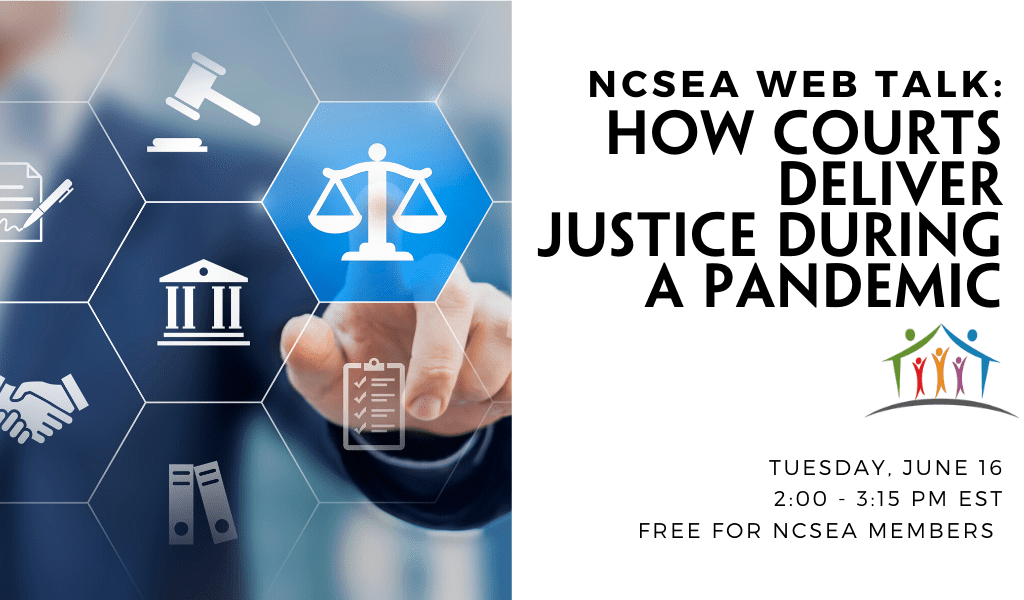 How Courts Deliver Justice During a Pandemic
Our esteemed panel of court leaders will discuss innovative ways that local, tribal, and/or state courts adapt to provide essential court services during this pandemic. Many of us will relate to their individual, organizational and legal challenges, successes, lessons learned, and perseverance. Despite the challenges for courts, its also an exciting time to capitalize on opportunities for growth and changes that may continue well beyond this time. This web-talk recognizes the work being done and honors every court employee who persists to provide justice during this pandemic and beyond.
Speakers
Zenell Brown – Court Administrator, Third Judicial Circuit of Michigan
Honorable Rachelle Carnesale – Superior Court Fulton County (GA)
Honorable Marsha Harlan – Legal Advocates for Indian Country, LLP & President NTCSA (National Tribal Child Support Association) Patrick Hest –  Assistant Director, Human Services Legal Division, Ramsey County Attorney's Office (MN)
Jeff Ploense  – Court Administrator, St. Joseph's County (IN)
Moderator  
James McMillan – Principal Court Technology Consultant for National Center for State Courts
Registration for this event is closed. Members can access the NCSEA Web Talk Library for the recording.