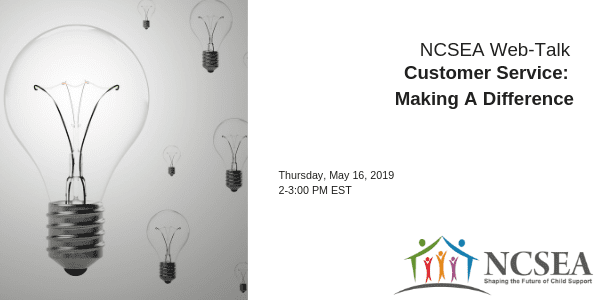 This is an energetic and interactive Webinar that will focus on: customer service, relating to our customer, avoid judging our customer, our impact on customers, and the difference we make in their lives.  There will be 3 activities that will require a pen and paper.  By the end of the Webinar, participants will walk away with tips on making a difference with communication and have a better understanding of their impact on customers and each other.
Speaker
Jennifer Morrone – Clark County District Attorney's Office, Family Support Division Supervisor
Registration for this event is closed. Members can access the NCSEA Web Talk Library for the recording.