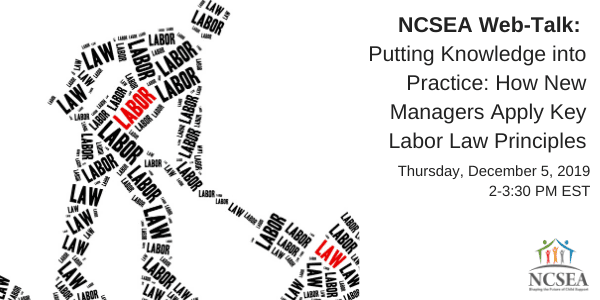 There are numerous laws that govern employment practices, the most common protected categories are those that protect an employee's civil rights based on age, race, sex, religion, national origin, color, disability, or pregnancy. Federal laws include Title VII of the Civil Rights Act, Age Discrimination in Employment Act, Americans with Disabilities Act, the Family and Medical Leave Act, and many others. Add on the laws within each state's statutes and it is easy to get overwhelmed, especially if you are a new manager. This third session of NCSEA's three part series on labor law will focus on the practical application of those laws in a child support professional setting. Building on the previous two installments, our panel of three fairly new IV-D Directors will share how they use the guidelines set forth in numerous laws to ensure that they remain compliant and avoid liability.
Speakers
Bryan Hubbard – IV-D Director, Kentucky
Carla West – IV-D Director, North Carolina
Moderator
Lyndsy Irwin – IV-D Director, Mississippi
Registration for this event is closed. Members can access the NCSEA Web Talk Library for the recording.