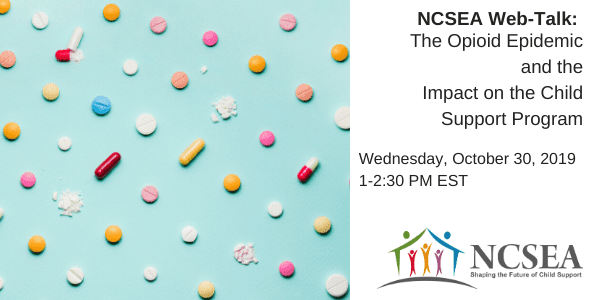 Did you know that according to a 2016 National Survey on Drug Use, that 11. 5 million people abused prescription opioids and 2.1 million people had an opioid-use disorder? ​With numbers like this, it is not hard to imagine that many families all across our nation are impacted. This web talk will​provide information on the current state of the  ​epidemic  and how  ​it is effecting child support caseloads (think of the growing numbers of children being placed in foster care or kinship care).  How should the child support program respond to support the families we serve?  ​Hear about a new exploratory study by ASPE. ​What questions  should ​we be asking ourselves as we strive to help and make a difference?
Speakers
Lauren Antelo – Senior Social Science Analyst, HHS/ASPE
Sarah Fields – Assistant Director/Child Support Administrator, Montgomery County Department of Job & Family Services
Robin Ghertner – Director of Data and Technical Analysis, Office of the Assistant Secretary for Planning and
Evaluation, US Department of Health and Human Services
Registration for this event is closed. Members can access the NCSEA Web Talk Library for the recording.