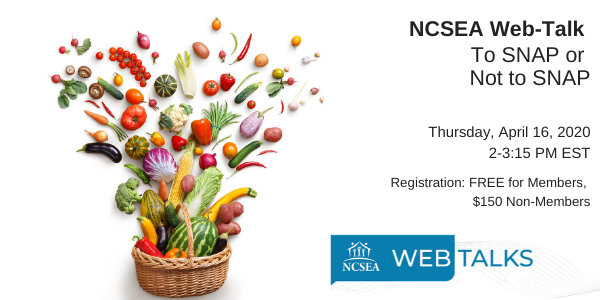 To SNAP or Not to SNAP
It requires excellent leadership to make informed and qualitative decisions as to whether an initiative makes sense for a programs service delivery.  Come hear an active debate on the integration of Snap and Child Support.  There are many strong feelings, premises and reasons for Child Support and SNAP programs to work together and collaborate to benefit children and their families.  Presenters will be strong leaders and experts who are leading in their States' work in this area, so please come and join in an active debate of the issues and possibilities.
Speakers
Michael Adrian – Director, Program Development Division, Michigan Department of Health and Human Services, Office of Child Support
Tanguler Gray – IV-D Director, Georgia & NCSEA President
Alisha Griffin – Managing Director, AlishaGriffinWks LLC
Davida Miller – Executive Assistant to the IV-D Director, Washington State Division of Child Support
Registration for this event is closed. Members can access the NCSEA Web Talk Library for the recording.